Welcome to the Raf Upwood Website
News page
(please click on the crest below to enter the main site)

Click on the crest to enter the main website

World War 1 Memorial unveiled on Sunday 7th September 2014 for the two airmen
who lost their lives in an flying accident on the 7/9/1918
A full account of the accident and memorial will be added to the website very soon.

Family Members of the 2 airmen at the memorial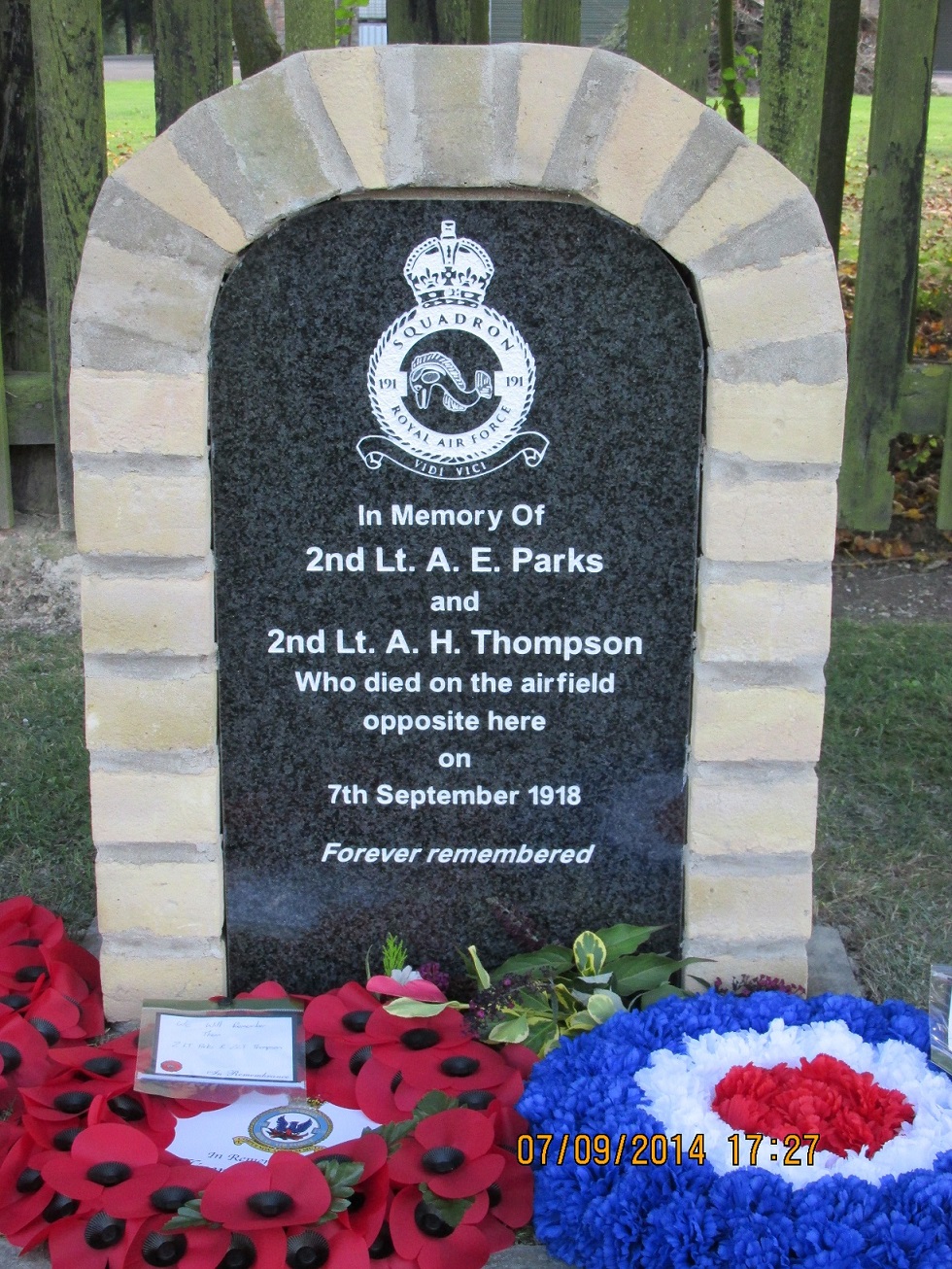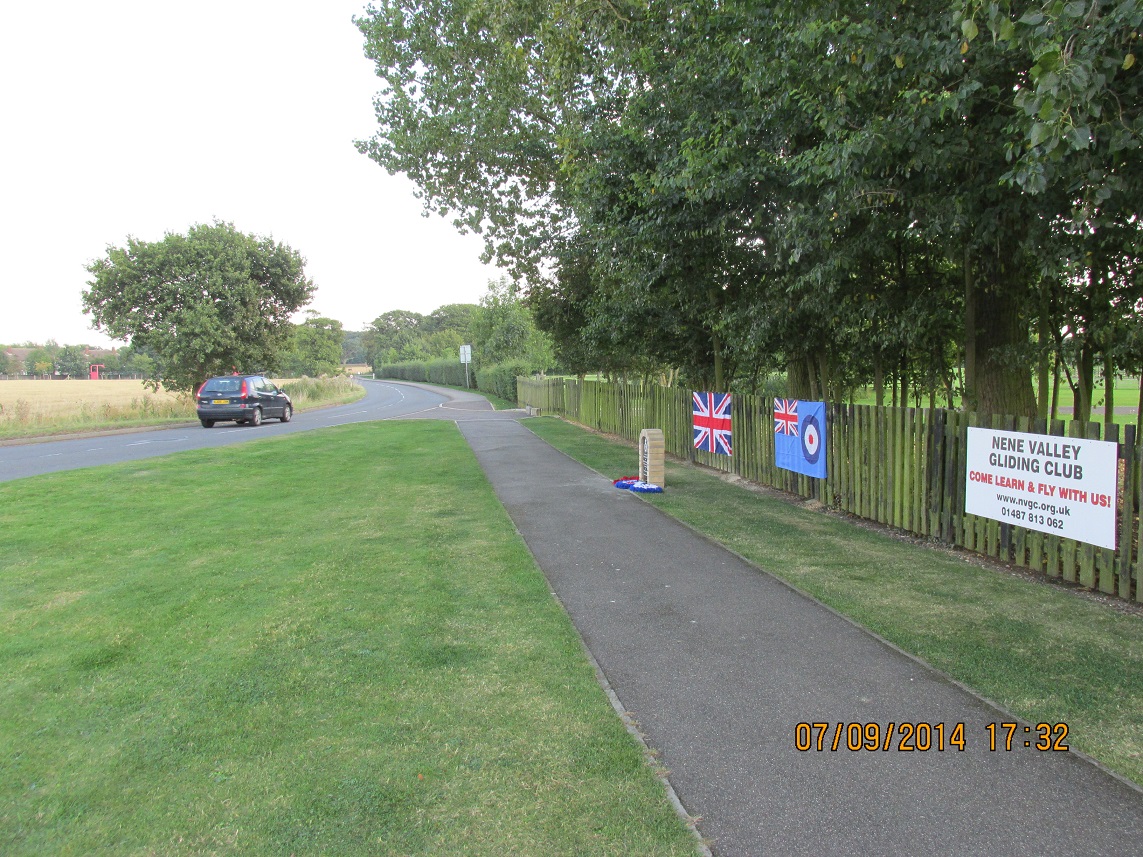 RAF Upwood website has been running since March 1998
Les Hunt's book is now on sale.

Born in October 1932 Les Hunt lived in North London, apart from the times he was evacuated during World War II. He joined the Scouting Movement and achieved the honour of King Scout. The mojority of his working years were with Wimpey Construction where he progressed and attained the position of Marketing Manager with Wimpey Waste. His great hobby was photography. Since retirement Les became interested in RAF Upwood where he served and became a staunch follower of the Web site produced by Sean Edwards, this prompted Les to write his National Service Memoirs for the Web site. Sadly, Les passed away on the 28th of August 2006 and in memory of Les his family, with Sean's help and guidance, decided to publish his memoirs in book form with all proceeds donated to the RAF Benevolent Fund.

The book is priced at £4.99
For more information please contact me at:
rafupwood@hotmail.com

64 page A5 Perfect bound book
I have started researching some Aircraft crashes at Upwood. I will be adding a new page once I have finished researching them.

Glider Crash 1935 at Upwood
Researching Eric Collins crash in which he died in a Grunau Baby Sailplane Glider at Upwood on July 30th 1935
Sean Edwards